Write-in William J. Kelly for 42nd ward Republican committeeman on March 17th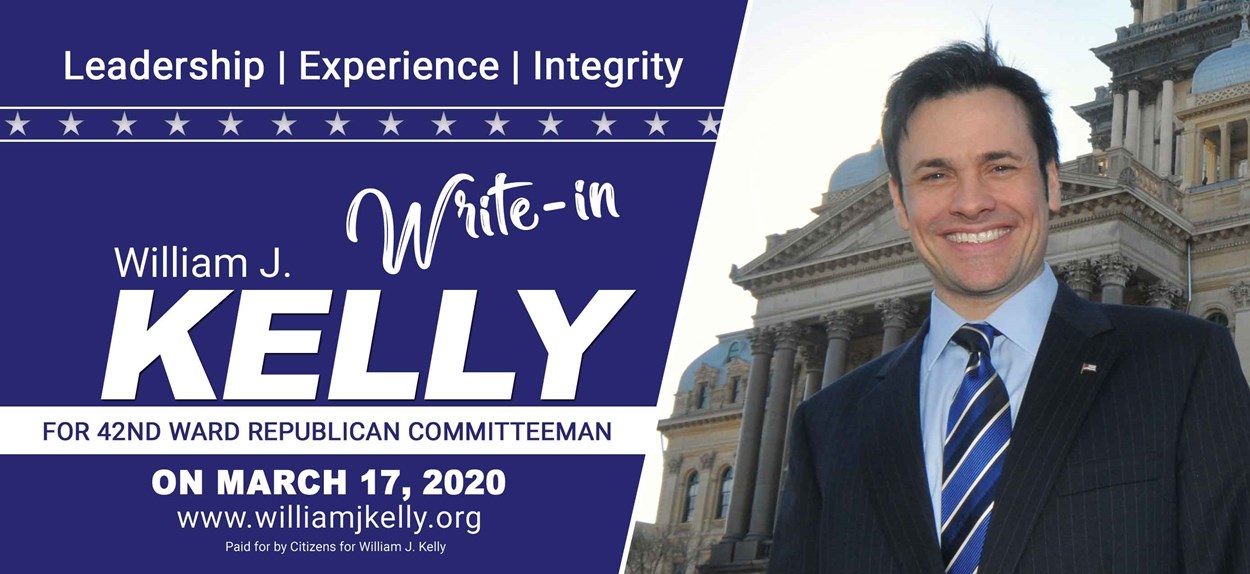 I've been a resident of the 42nd ward for more than 15 years. It's a wonderful place to live, work and raise a family. But the City of Chicago is changing. Violent crime has had a terrible impact on the 42nd ward neighborhoods of Streeterville, Gold Coast, River North, Near West Loop, New East Side, Fulton River District and the Loop. I've been a twice-victim of violent crime myself and resident concerns about violent assaults, carjackings and robberies are very real.
But right now we don't have a real advocate fighting for the 42nd Ward and we certainly don't have ANY REPUBLICAN representation. The 42nd Ward has thousands of GOP voters who deserve representation, who are rightly concerned about the rise of violent crime and who want to keep the 42nd Ward safe for residents and their families.
Please write-in William J. Kelly for 42nd Ward Republican committeeman on March 17th and I will make sure the 42nd Ward has a real advocate - one that represents Republican voters. Together, we can make the 42nd Ward safe again and build a real Chicago Republican Party that can take on violent crime, wasteful spending and too-high taxes for no services.
Thank you,
William J. Kelly