With Rahm gone, William J. Kelly to retire from politics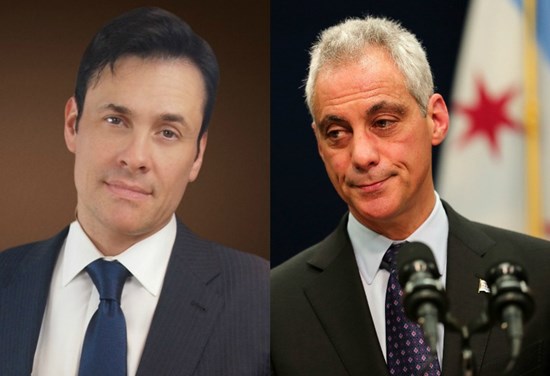 CHICAGO IL, November 26, 2018...Republican candidate for Chicago mayor William J. Kelly, has released the following statement:
"For the last eight years, I have dedicated myself to exposing bipartisan corruption and scandal in our city and our state. With Rahm gone, we can finally declare victory," says Kelly. "Now
it's time for
me to step away from politics and return to the plough.
But, rest assured, I will always be there for the people of Illinois and the City of Chicago if and when I am ever needed again."
"Six months after the Tribune's investigation, Mayor Emanuel has refused to take action on the 523 cases of rape and sexual abuse at Chicago Public Schools. None of Rahm's appointees have been fired or arrested and t
he
City Council has refused to hold hearings," says Kelly. "This is a national disgrace. Emanuel should be chased out of the city with pitchforks, not lauded."
In an op-ed last month for the Washington Examiner, Kelly called on the Trump Department of Justice to initiate a probe into the Chicago Public School abuse scandal under Emanuel on the heels of its investigation into clergy sex abuse in Pennsylvania.
Kelly says that he will continue to lobby for Emanuel's resignation.
In 2014, Kelly busted the campaign finance caps with a $100,000 contribution to his campaign in the Chicago mayor's race, forcing Emanuel into a historic run-off election.
In 2018, Kelly
teamed up with former Gov. Pat Quinn on
the Take Charge Chicago referendum to term limit Chicago mayors and prevent Mayor Emanuel from running for a third term. The referendum is currently on appeal in federal district court.
###