Viral Reporter William J. Kelly says Mayor Lightfoot doesn't deserve to be re-elected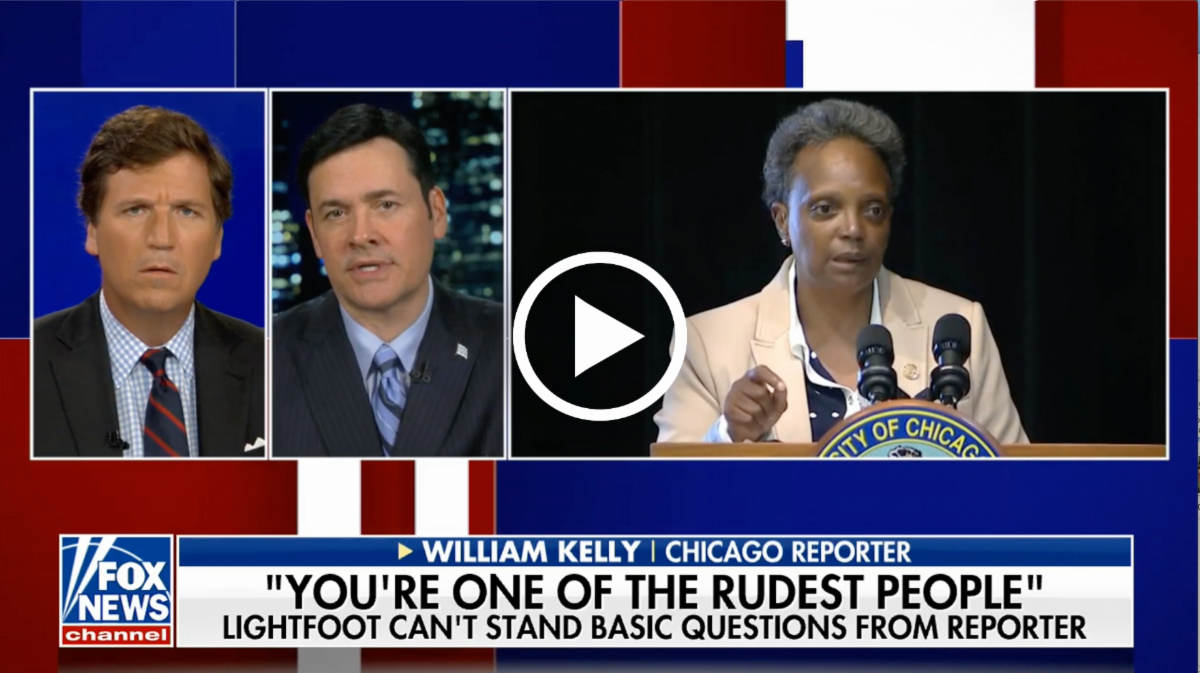 Chicago, IL, June 8, 2022 - Intrepid Chicago reporter William J. Kelly, who has been going viral with his reporting on Mayor Lightfoot's failure on violent crime, says that Lightfoot has caused "irreparable harm" to Chicago.
Lightfoot, who announced her re-election bid Tuesday night to a closed event of supporters, released a
YouTube video
attempting to cast a positive light on her explosive temper. But Kelly says that for the last three years, Chicagoans have seen an arrogant Mayor who is out-of-touch and who visibly shakes with rage at being questioned about Chicago's violent crime rate and the city's economic death spiral.
At last week's presser at City Hall, Lightfoot exploded at Kelly again when he mentioned Chicago's declining tourism and convention volume rates due to violent crime.
Lightfoot told Kelly
he was "full of crap," "couldn't handle the truth," called him "stupid," and threatened him with police removal for questioning her.
"Will you rescind your violent call to arms tweet, in light of the mass shooting in downtown Chicago, as stupid as you think that may be?" Kelly responded.
That video has gone viral with millions views
on Daily Caller's channels
(1M+), the Washington Examiner (350K) and other sites.
Kelly says that Mayor Lightfoot anger and emotional instability are worrisome. "We have a mental health crisis in this country and it isn't just mass shooters that are an issue. When our political leaders are 'flashing red,' it's cause for concern."
Last month, Kelly appeared on Tucker Carlson Tonight after going viral by asking Lightfoot how she could possibly consider running for re-election "after all the harm she's caused." The video, now viral with millions of views, has been seen on Fox News, Daily Mail UK, Newsweek, MSN, the Independent, Scoop Politics, Forbes, Washington Examiner, RedState, Twitchy, The Blaze and hundreds of other news outlets.
Lightfoot and Kelly have clashed repeatedly over his tough questions on Chicago crime in the past 12 months and his questions have received millions of views.