SJ-R Columnist Bernie Schoenburg Terminated After Defamation Suit Threat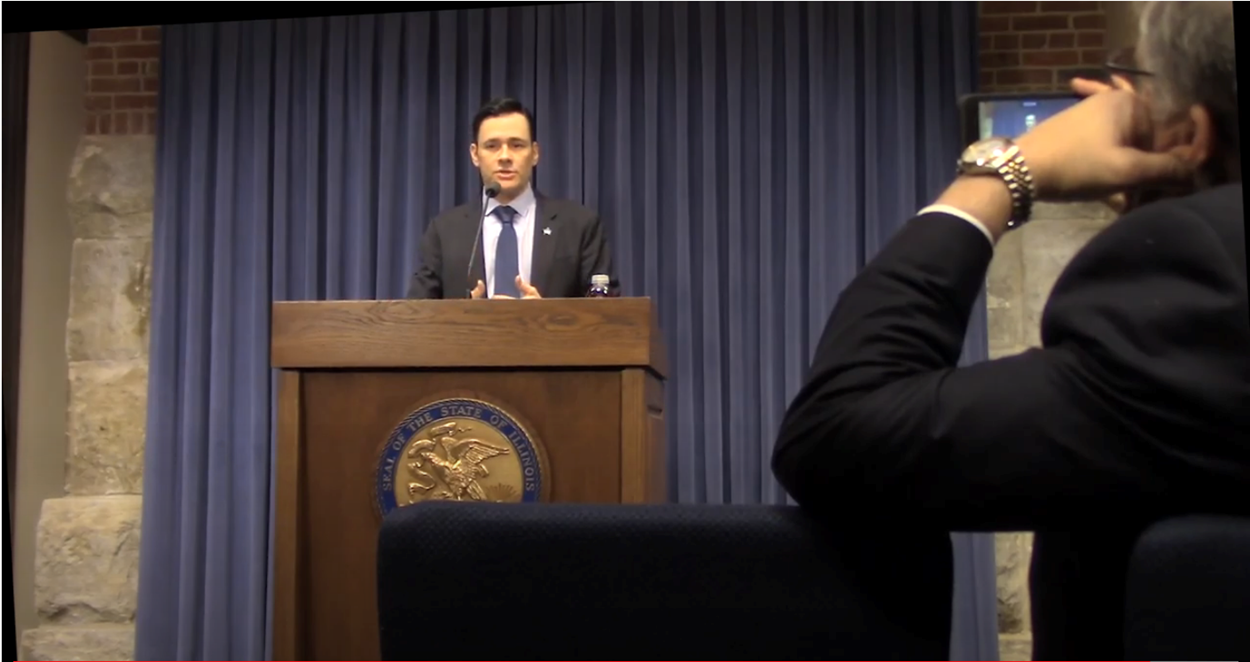 CHICAGO (November 18, 2020)- Republican activist and radio host, William J. Kelly, says that longtime political writer Bernie Schoenburg was dismissed from his job at the State Journal-Register (SJ-R) after his attorney sent a defamation demand letter to the Illinois Secretary of State and Gannett Co., SJ-R's parent company.
The defamation demand letter states in pertinent part:
To my client's dismay on February 20, 2020, he read an article posted by Rich Miller on Capitol Fax, an influential political blog which Mr. Miller also owns, that named William J. Kelly as one of 60 people banned from the Illinois State Capitol Complex without a police escort...
Mr. Kelly immediately contacted the Illinois Secretary of State for an explanation of why his name was added to this "banned list".He was contacted via telephone by Captain Michael Geier of the Illinois Secretary of State Police on February 21, 2020. Geier explained to Mr. Kelly that Bernard Schoenberg, a political columnist for the State Journal-Register made a telephoned complaint against Mr. Kelly. Captain Geier stated that Mr. Schoenberg informed him that Mr. Kelly had threatened to fly to Springfield, Illinois on his private jet on his way to Miami to steal or damage the atheist display sponsored by the Freedom From Religion Foundation...
...Geier informed Kelly that the Illinois Secretary of State Police didn't think Mr. Schoenberg's complaint had any merit and therefore they conducted no investigation and did not contact Mr. Kelly about the complaint. However, for some inexplicable reason the Illinois Secretary of State still added Mr. Kelly's name to the list of banned individuals anyway. Mr. Kelly has been on this list without his knowledge since December 18, 2018 and the Illinois
Secretary of
State has stated that they will not remove him from this list despite Mr. Kelly being placed on this list without due process of law...
...There is significant evidence that Mr. Schoenberg, an employee of a the State Journal-Register, which is owned by Gannett, Inc., (which is liable for his actions), made the false complaint about Mr. Kelly so that he would be put on the "banned list..."
Within days of receiving the letter, the Illinois Secretary of State reversed its position and informed Kelly's counsel that his name would immediately be removed from the banned list and all Capitol Police booklets and alerts. A Gannett representative also informed Kelly's legal counsel that Schoenburg has denied making the report to the police against Kelly.
On November 17, 2020, news organizations announced that Mr. Schoenburg would be departing the State Journal-Register. His first byline appeared in the paper in 1990.
"I'm satisfied that justice has finally been done," Kelly said regarding Schoenburg's dismissal from the State Journal-Register.
###