RECALL RAHM EMANUEL: SIGN AND SHARE THE PETITION NOW
KELLY LAUNCHES "RECALL RAHM" VOTER PETITION EFFORT
Chicago, Illinois - The following is the statement of William J. Kelly for Chicago in response to Mayor Emanuel's inexcusable failure on out-of-control violent crime in Chicago. Today, Kelly is announcing the launch of a voter effort to RECALL RAHM from office.
The online petition can be viewed at: https://www.change.org/petitions/mayor-rahm-emanuel-recall-mayor-rahm-emanuel
Text of petition is as follows:
To: Mayor Rahm Emanuel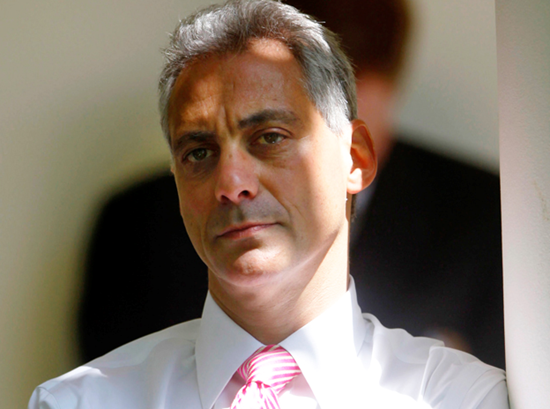 We, the people of Chicago and the voters of Illinois demand that Mayor Rahm Emanuel resign from office effective immediately. If he does not resign, we demand he be recalled from office. Despite all the hype about his extensive experience and connections, he has offered no real solutions to the problems of our city. He has neglected the out-of-control epidemic of violence and given us nothing but excuses. This weekend, he diverted Chicago Police to watch fireworks and left Chicagoans and their neighborhoods to fend for themselves - resulting in one of the bloodiest holiday weekends on record - 82 people shot and 15 people killed. He has claimed credit for reducing violence but he has not. He claims he does not have the money to hire more police but he did spend a million dollars on hiring former gang members from Ceasefire.
Instead of hiring police officers, Mayor Rahm Emanuel's priorities are as follows: setting aside millions on Obama College Prep, $600 million for a Lakefront project that includes a new athletic venue for DePaul University, infrastructure for the proposed Lucas Museum of Narrative Art, and $50 million on a new park named for the late Maggie Daley. For political projects, there is always money to be found. Mayor Emanuel, how many more people have to die to get your attention? The excuses end now. A real city deserves a real mayor and the City of Chicago deserves a Mayor that cares about its citizens - the 100%, not the 1%. Mayor Emanuel, resign now!
Sincerely,
[Your name]
End of Petition
ABOUT WILLIAM J. KELLY

Kelly is a veteran TV producer and founder of an Emmy award-winning production house based in Chicago. A longtime taxpayer advocate, Kelly contributes to national publications on politics and entertainment. His official bio and campaign photo are available at: www.williamjkellyforchicago.com/about_bill

MEDIA CONTACT

For more information, visit www.williamjkellyforchicago.com. To
arrange for comment or interview, contact Amy at (312) 768-8683 or
revpublicrelations@gmail.com.

###