Read William Kelly's statement on the Uber cronyism of Rahm Emanuel and Bruce Rauner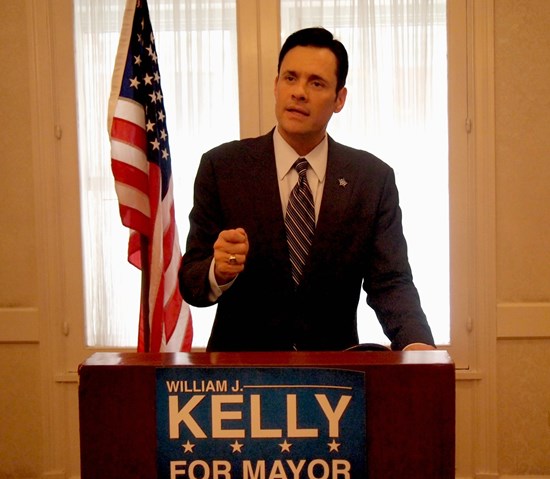 Here is William J. Kelly's statement on the crony politics of Mayor Rahm Emanuel and his close pal Republican candidate for governor Bruce Rauner from Friday's press conference:
Good afternoon. Thank you for coming.

My name is William J. Kelly and I am a candidate for Mayor of Chicago. I am here today to condemn the crony politics of Mayor Rahm Emanuel and his good pal, Republican gubernatorial candidate Bruce Rauner.

I received an email from Bruce Rauner's campaign yesterday praising Uber and lashing out at Governor Pat Quinn, trying to pressure him to VETO HB4075. Like his friend, Mayor Rahm Emanuel, Bruce Rauner's statement was right out of Uber's corporate talking points.

Bruce Rauner also made a public statement on behalf of Uber this week and it smacked of the kind of Uber cronyism and crony politics – the kind of crony politics that have made Chicago and Illinois a corrupt wasteland.

Did Bruce Rauner even know what he was talking about or did he just get the email of Uber's speaking points from the Mayor's office?

I wonder.

Bruce Rauner said and I quote, "Uber is an innovative, growing company that provides ride-share services to millions of people across the country and wants to create 425 more jobs right here in Illinois."

425 jobs?

Does Bruce Rauner even know the financial impact of the cab industry in Illinois and Chicago? Or is he clueless?

The taxi industry statewide supports more than 30,000 jobs between drivers, owners and staff, and government agencies that regulate the industry. But Uber wants no regulation for its services. It wants special rules only for Uber. The taxi industry in Chicago alone pays about $25 million dollars annually in state and city taxes. But Uber pays no taxes and will pay no taxes.
The cab industry purchases new cars from dealers every year. But old, unsafe cars are used by UberX drivers. Bruce Rauner was pictured in a Tribune photo, sitting in an Uber X car – a 2005 Toyota Camry with 200,000 miles on it. How dumb can you get?

I heard that the cab industry pays more than $60 million dollars in insurance premiums to Illinois insurance companies. Uber and Lyft pay no premiums to insurance companies licensed to do business in Illinois.

What has Uber contributed and what will Uber contribute? Uber does not want to contribute anything to Illinois. It just wants to make its money, pay its investors, and run. This might make the Wall Street and Silicon Valley pals of Rahm and Rauner's 1% happy. Maybe even ecstatic but what does that do for the real people of Chicago and the State of Illinois?

This is worse than crony capitalism and it is just the tip of the iceberg. Government should never be picking the winners and losers in the marketplace. The rules should apply the same for everyone.

There are only two possible explanations for Bruce Rauner's ridiculous statements this week about all the jobs Uber will create in Illinois.

One explanation is: Bruce Rauner is a moron. But when it comes to shady insider deals, we know that Bruce Rauner is an expert. So what is it?

The other explanation is this: Rahm Emanuel and Bruce Rauner represent the crony capitalists and crony politics. Perhaps the worst examples in the history of Chicago and Illinois politics.

Bruce Rauner and Rahm Emanuel are the kind of men who only look after their own interests and the interests of wealthy elites. The 1%. These are not the kind of men who will change Illinois. They will destroy it.

If Rahm and Rauner win, the taxpayers lose. If Rahm and Rauner win, the voters lose. If Rahm and Rauner win, the people of Chicago and Illinois lose. If Rahm and Rauner win, you lose.

A real city deserves a real mayor and a real governor. I'm asking you to support me – William J. Kelly for Mayor of Chicago. If you would like to find out more, please go to www.williamjkellyforchicago.com.

Thank you, God Bless you, and God Bless the City of Chicago.