Rauner's opponent, William J. Kelly gears up for fight for the Illinois GOP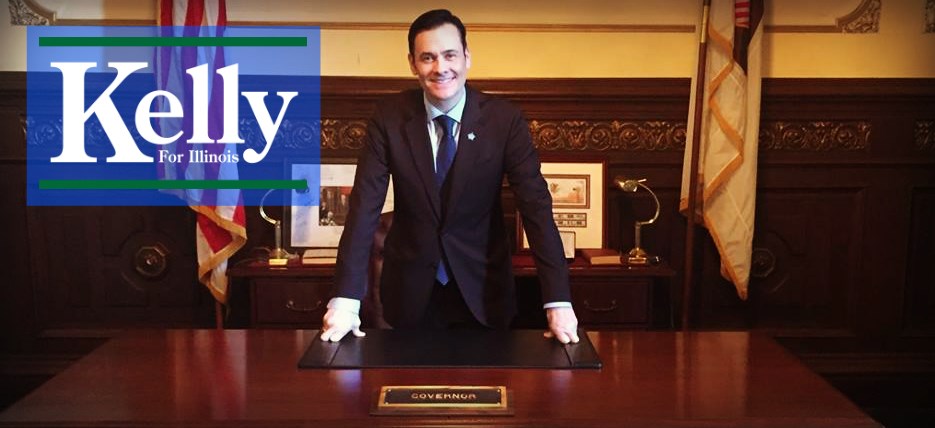 WHAT: William J. Kelly, independent candidate for Illinois Governor, will have a press conference on Friday to discuss the future of the post-Rauner Illinois GOP. Kelly also plans to speak at the Illinois GOP State Central Committee meeting on Saturday morning and will be broadcasting live from the State Central Committee meeting.

Kelly has released the following statement:
The last four years have been difficult ones for those of us who sounded the warning bell on Bruce Rauner and that bell has finally been heard at a terrible cost: Illinois is now a sanctuary state and expanded taxpayer-funded abortion on demand is the law of the land.
The blame is not Governor Rauner's alone; he had help. I blame Rauner's payroll conservatives at Illinois Policy Institute, Illinois Opportunity Project, and Liberty Principles PAC.
In 2013, when Rauner announced for Governor, his history as a liberal pro-abortion, pro-amnesty Democrat donor was already well-known. Ignoring this, a number of conservative leaders and donors heralded Rauner's coming. Illinois Policy Institute's John Tillman and Liberty Principles PAC's Dan Proft were well-paid to induce conservative voters to support Rauner despite his left-wing history. A number of Illinois Tea Party leaders forced Rauner on us too, attacking anyone who opposed him.
For the last four years I, too, have endured the public attacks of Rauner's payroll conservatives. However, since Rauner's betrayal on illegal immigration and abortion, many former Raunerites have apologized to me. We need to recruit new conservative and tea party leaders to take the place of those that let us down.
I am running for Illinois Governor to reform, rebuild, and redeem the Illinois Republican Party now and for the future. Please join me.
WHEN: Friday, May 18, 2018
WHERE: Blue Room (room 010), Illinois state capitol building, 401 S. 2nd Street,
Springfield, IL 62706
CONTACT: Amy Olson 312-768-8683 or by email at williamjpkelly@gmail.com