Ra Joy and Ray Tranchant: Will the media cover both of their stories?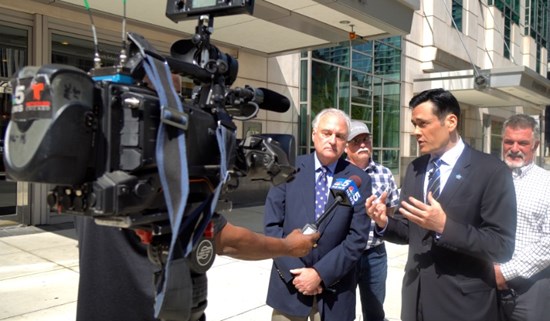 STATEMENT FROM WILLIAM J. KELLY
William J. Kelly, Republican candidate for Illinois Governor has released this statement about the media's coverage of Chris Kennedy's running mate, Ra Joy:
Today, the media is telling the story of Ra Joy, Chris Kennedy's running mate for Lieutenant Governor. Joy lost a son to Chicago violence this June.
But my running mate, Ray Tranchant, also lost a child. Ray lost a teenage daughter, Tessa, to an illegal immigrant and the media has yet to mention Ray's name.
Is Tessa Tranchant's life somehow less important? Or is it how she died?
In August, Republican Governor made Illinois a sanctuary state for illegal immigrants. In 2018, Kelly-Tranchant will make Illinois a sanctuary for citizens once again.
###