Home
❭
News
❭ Lightfoot under fire for juvenile carjackings after Reporter William J. Kelly's question goes viral
Lightfoot under fire for juvenile carjackings after Reporter William J. Kelly's question goes viral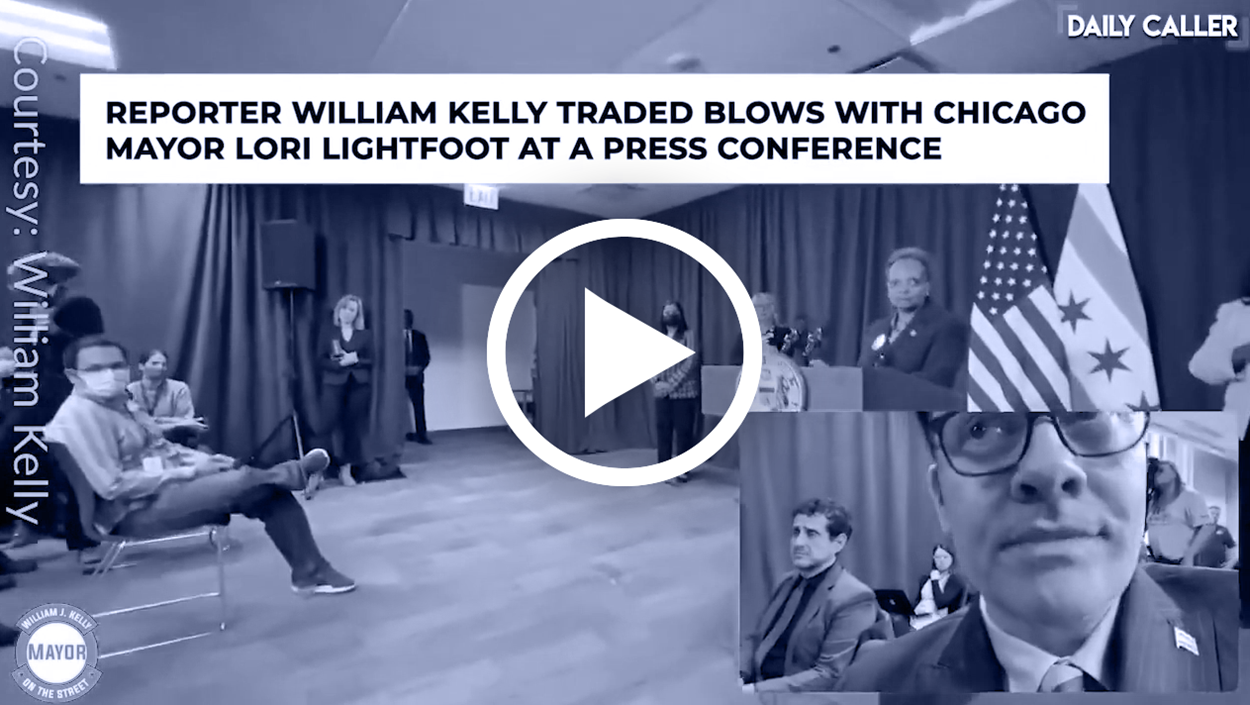 Chicago, IL, April 6, 2022
-Mayor Lightfoot is under fire once again after Chicago reporter William J. Kelly's questions on the juvenile carjacking crisis went viral last week. The video of Kelly's question to Mayor Lightfoot is receiving millions of views on social media, including 188K views onThe Daily Caller, 625K views on theWashington Examiner,4.8M views on The Scoop Politics, 300K views on Forbes, and 428K views on Town Hall, RedState, Twitchy and others.
In the video, Kelly questioned Lightfoot on her statements that "carjackings" and "crime" in general is down - despite
news sources
that indicate major crime is up 36% citywide in Chicago, outpacing 2018-2021 and that carjackings are up more than 175% since 2020.
Kelly also asked Lightfoot about the epidemic of black children committing these violent carjackings, to which Lightfoot responded that the "courts really have to start taking this seriously" but "unfortunately nothing has been done." She also said she was proud that an 11 year-old carjacking crew leader has been rehabilitated and is now an "honor roll student." "Honor roll student?" Kelly questioned.
Lightfoot reacted to Kelly saying, "You are the rudest person I've ever met," "I would have thought the carjackers were the rudest people you've met," Kelly responded.
Kelly's question has put a national spotlight on Mayor Lightfoot's job performance on crime and carjackings in Chicago. Under increasing pressure, the Chicago Police admitted this week that 57% of carjacking suspects are juveniles and Mayor Lightfoot is now being roasted for comments saying that these carjackers are just "unloved."
Mayor Lightfoot claims that the data speaks for itself and that carjackings are down. But Kelly says he has fact-checked Mayor Lightfoot and Chicago Police Brown's statements in his new Substack newsletter, "
Gulag Chicago
" and that Lightfoot is lying about the statistics and purposely skewing the crime data. She is up for re-election in early 2023.