KELLY SAYS SLAMS RAHM EMANUEL'S "PHONEY" TAX, SAYS PROPERTY TAX HIKES ARE COMING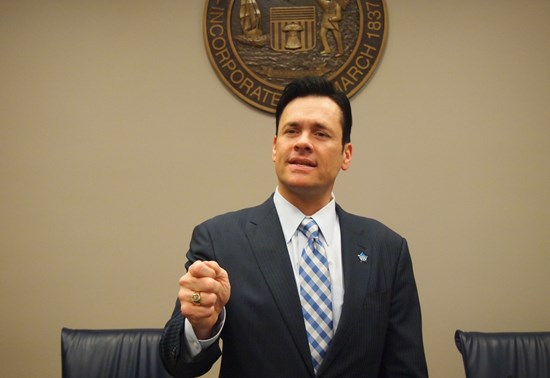 Candidate plans a ward-by-ward petition drive against Rahm's plan
Chicago, IL - The following is the statement of William J. Kelly, candidate for Mayor of Chicago, opposing Mayor Rahm Emanuel's new phone tax:
"What this Mayor does not understand is that there isn't a wall built around the city to keep taxpayers in. Today, it's a phone tax that will cost taxpayers millions of dollars. In February 2015, if Rahm is re-elected, it will be a property tax increase and the taxpayers will leave. But the taxpayers don't want a $750 million property tax increase and a permanent phone tax hike. Earlier this year, the polls showed Chicagoans were vehemently opposed these tax increases. They aren't fooled by Mayor Emanuel's deception or his 'phoney' tax. They know what he intends to do after the election. That is why today I am announcing a ward-by-ward petition drive to get an anti-property tax referendum on the 2015 ballot. The taxpayers of Chicago deserve a voice and I intend to give them one every day through the 2015 mayoral election."
To arrange for comment or interview, contact Amy at (312) 768-8683.
ABOUT WILLIAM J. KELLY
Kelly is a veteran TV producer and founder of an Emmy award-winning production house based in Chicago. A longtime taxpayer advocate, Kelly contributes to national publications on politics and entertainment. His official bio and campaign photo are available at: www.williamjkellyforchicago.com/about_bill
MEDIA CONTACT
For more information, visit www.williamjkellyforchicago.com. To arrange for comment or interview, contact Amy at (312) 768-8683 or revpublicrelations@gmail.com.