Kelly vows to restore St. Patrick's Day, Columbus Day in Chicago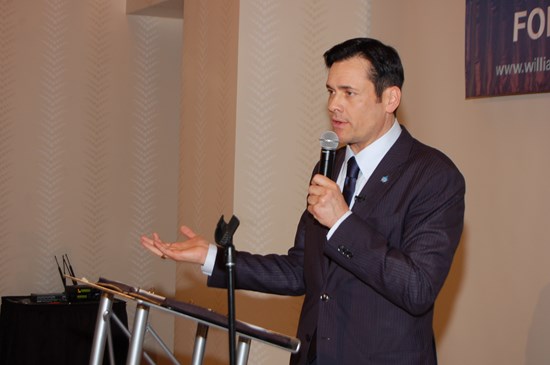 CHICAGO (March 2, 2021) - William J. Kelly, host of the "Citizen Kelly Show" and Chicago mayoral contender, is lashing out at Chicago Mayor Lightfoot for her hateful campaign against St. Patrick's Day and Columbus Day in Chicago:
"It's bad enough that Mayor Lightfoot has bungled the Coronavirus and that, under her reign, the violent crime pandemic is out-of-control," Kelly says. "But Mayor Lightfoot has waged a hateful campaign against St. Patrick's Day and Columbus Day in Chicago for two years running and that campaign must end."
"I pledge to restore St. Patrick's Day and Columbus Day celebrations throughout Chicago," Kelly said. "I will also find and restore the historic statutes of Christopher Columbus
illegally removed by Mayor Lightfoot
from Grant Park and Arrigo Park in 2020. We cannot allow Mayor Lightfoot's hate for Chicago's Irish and Italian-American communities to destroy our sacred traditions and celebrations. We are victims of Mayor Lightfoot's discrimination."
Kelly is an outspoken critic of Governor Pritzker and Mayor Lightfoot. He says that this is the second year the City of Chicago has canceled Chicago's downtown and South Side St. Patrick's Day parades and celebrations. In contrast, in May 2020, Mayor Lightfoot illegally re-opened Chicago's Grant Park to
20,000 Black Lives Matter protesters
during the pandemic in violation of Governor Pritzker's and the city's own social distancing restrictions.
Kelly is a fourth-degree past former grand knight of the Knights of Columbus, Mother Cabrini Chapter, and a former President of the Ancient Order of Hibernians, Chicago, Division 1. He is a native of Chicago's South Side and a current resident of Streeterville.
For updates, please visit www.williamjkelly.org