Kelly to Make Major Campaign Announcement Monday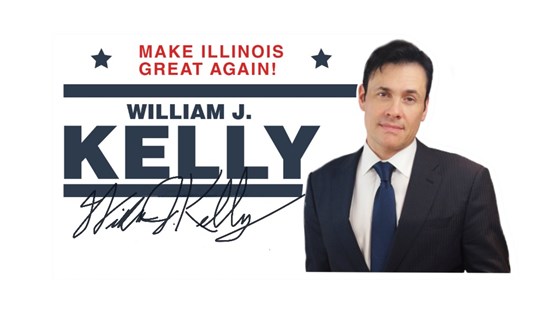 Dear Fellow Concerned Citizens,

I know you are as concerned about the future of Illinois as I am. We are at a dangerous crossroad, pitted against each other - on one side, the political ruling elite and the media that cater to them. On the other - us.

This is a caste system based on clout and privilege and it is the reason why the Chicago media fail to report so many important stories. It is also why our state has failed and continues to fail. Their clout bigotry is pervasive.

This week, I am launching a statewide listening tour to hear the concerns of real people - not the corrupt insider establishment and their donors. They have done enough damage to our way of life and our prospects for the future.

I want to hear what real people think of Gov. Rauner and his failed leadership in Illinois. When I ran against Mayor Rahm Emanuel, I busted the caps in the race and forced him into a historic runoff. He should have been defeated. However, Backstabbin' Bruce Rauner endorsed his longtime money buddy, Rahm. He claimed Rahm's "financial acumen" would spare Chicago a financial disaster.

Instead, Rahm has been Chicago's greatest financial and social disaster since the Great Chicago Fire and we have Bruce Rauner to thank.

That's why I will be making an important campaign announcement on Monday.

I also know you are concerned about the waste, fraud, and abuse of power that has been taking place - especially in the area of campaign finance law and the how dark money was used in the last primary election.

Please read my most recent column in the American Spectator if you'd like to understand the full ugly picture of what really took place with Gov. Rauner and his PAC spending against Republican candidates - candidates without even a dime to defend themselves. It's about as low as you can get.

Every citizen should be troubled by this. But, together, we can make Illinois great again.