Kelly Responds to Chicago Reader's Attack on Mount Greenwood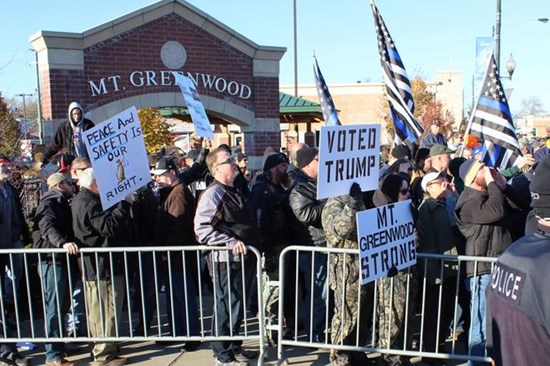 In a vile, mean-spirited ode to the holiday season, Chicago Reader has attacked an entire neighborhood in its piece, "Mount Greenwood is Chicago's Upside Down." According to the Reader's editor, Jake Malooley, Mount Greenwood is the lowest of the low. The worst of 246 neighborhoods in Chicago.
Chicago's worst neighborhood, claims Malooley, is the one that is least representative of the city—demographically, politically, culturally," and that means Mount Greenwood - home to thousands of Chicago police and firefighters.
Let's read between the lines: When the Chicago Reader says Mount Greenwood's "cultural differences" are "upside down" – it means the neighborhood's mostly Irish, German, and Polish heritage and traditions. It means if you respect law and order, as the residents of Mount Greenwood do, you must be bad and you must be erased, eliminated.
When Chicago Reader condemns Mount Greenwood's "political differences," it means if you voted for Donald Trump in 2016 or if you have ever voted Republican, you should be exiled from the City of Chicago, annexed by a neighboring suburb – if the staff of the Chicago Reader has anything to say about it.
What an oddly intolerant, bigoted article from the "open-minded" Chicago Reader. It's an attack on a neighborhood of Chicago police, firefighters and their families.
I know the 19th ward.
I was brought home as a baby on St. Patrick's Day to my family home in the 19th ward.
I know the people who live and raise their families there. They aren't just good people – they are great people. When you call 911, most of the time it's Mount Greenwood-residing police officers or firefighters that come to your rescue.
It's time for Chicago Reader to get its priorities straight. Since he was elected, Mayor Rahm Emanuel has done little to nothing to stop the bloodshed in Chicago's neighborhoods. It's worse than ever: citywide, Chicago has topped 669 homicides again this year...
Read the rest of the article at Chicago Now.