Kelly: Rahm wants to reform the police, not the murder rate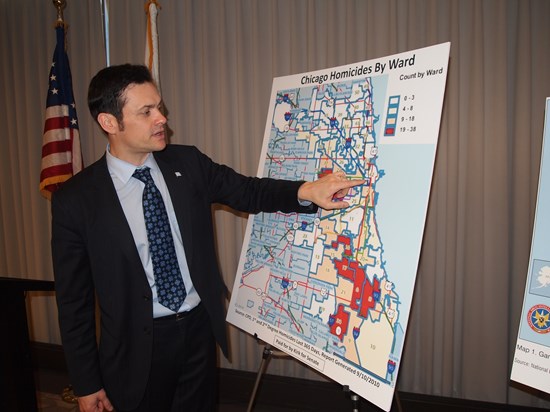 Republican William J. Kelly has issued the following statement:
Violent crime in Chicago is out of control. Thanks to Mayor Rahm Emanuel, Chicago is America's murder capital. But instead of focusing on violent crime, Emanuel and the ACLU have a plan to 'reform' the police but they have no plan to reform the drug-crazed criminals victimizing our people.
Lisa Madigan and Rahm Emanuel have announced a 232-page court-enforced mandate governing how offers use force to protect themselves and the public, marking the latest step in a process geared toward long-lasting change to Chicago policing. Emanuel claims the "agreement is...is enforceable, sustainable and durable."
He's wrong. Dead wrong.
I stand with FOP President Kevin Graham, who blasted the proposed consent decree as "illegal and invalid," calling it "politically motivated." It is. Graham said the agreement would cost taxpayers hundreds of millions of dollars.
I say let's reform Rahm out of office with the "Term Limit Rahm" referendum.
Please download the petition at https://www.williamjkelly.org/download_petition