Kelly: Let the De-Raunerification of Illinois Begin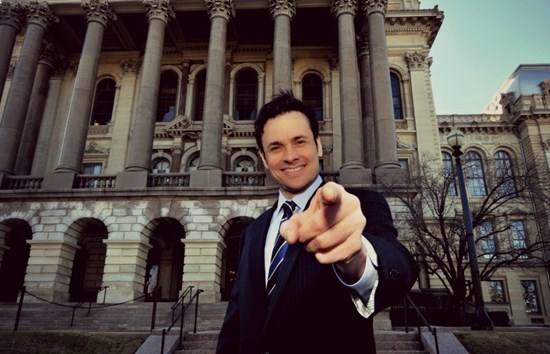 My Fellow Citizens,
Last week, I explained why I cannot support Gov. Bruce Rauner and why I am supporting pro-life conservative Republican Sen. Sam McCann. I am more convinced than ever that we need to rebuild the Illinois Republican Party without the Raunerites who have betrayed our trust.
Last week, Illinois Policy Institute's John Tillman praised Gov. Rauner for his courageous leadership. This week, Dan Proft trashed President Trump and said he wasn't a "conservative." Proft is currently running attack ads linking Trump to Democrat Mike Madigan.
To make matters worse today, Rep. Jeanne Ives endorsed Gov. Rauner for re-election. Last year, Ives apologized to conservatives for supporting Rauner in 2014. She vowed not to support him after he signed bills expanding taxpayer-funded abortion and legislation making Illinois a sanctuary state but has flip-flopped again.
However, as outraged as she says she is, Ives is again supporting Gov. Bruce Rauner, a major donor to Planned Parenthood and the ACLU's abortion rights project.
We need to reject the Rauner Party once and for all. Let's be clear: These "conservatives" sold your vote to Bruce Rauner in 2014 and they are doing it again now. They told Rauner they could deliver him the conservative vote and they did. Rauner gave them millions of dollars in return for YOUR VOTE.
If these people really had any conservative principles, they would have never endorsed or supported a Never Trumper like Rauner in the first place. Illinois would never have been a sanctuary state and expanded taxpayer-funded abortion wouldn't be the law of the land.
Raunerites do not care about you or your family. We need to rebuild the Illinois Republican party – free of Raunerites – and the sooner the better.
On Tuesday, vote for Sen. Sam McCann and let the de-Raunerification of the Illinois Republican Party begin.
- William J. Kelly