Kelly issues statement on 2018 Governor's race rumor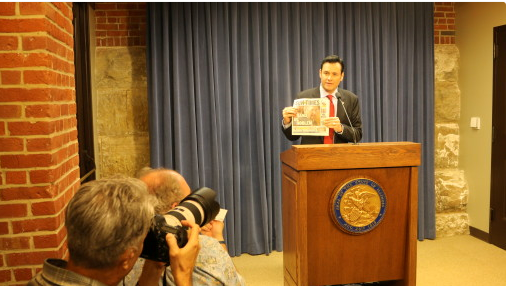 CHICAGO (April 6, 2016) - Former statewide GOP candidate for comptroller William J. Kelly has issued the following statement addressing the rumor that he is entering 2018 race for Illinois Governor against Bruce Rauner:

"There's a rumor going around that I'm already an announced candidate for governor against Bruce Rauner in 2018. It's true that I was planning to hold a news conference to discuss the disaster Rauner has been on jobs, education, and this state's dire fiscal situation. However, I have since been urged by some of my key supporters to postpone this press conference to a later date.

But I will say this: Bruce Rauner has squandered his opportunity to lead this state out of its desperate financial situation. As a Republican, it is a difficult thing for me to say.

Despite spending a record $65.3 million to win, Rauner was elected by slim margins, without a mandate, against Gov. Pat Quinn. Voters believed he would use his business acumen to turnaround Illinois' fiscal woes. Illinois newspapers endorsed Rauner and overlooked his sketchy budget blueprints. The truth is we are in worse shape today than we were under Quinn. The only people benefitting from Rauner are his crony pals and allies.

Rauner has embarrassed himself with his recent primary losses. He has lost the moral high ground. He paid surrogates to destroy pro-life conservative Republican Sen. Sam McCann and lost. He paid surrogates at the shady Illinois Opportunity Project millions of dollars to help Democrat Rep. Ken Dunkin, a man with a criminal record of abusing women, and lost. Even in the primaries he won, Rauner disgraced himself. What kind of man would funnel millions to surrogates to attack GOP candidates who have no money to defend themselves?

Rauner promised voters that he would "shake up Springfield." He promised an end to cronyism and business as usual. Yet the dark money Rauner is funneling to groups to influence elections proves this is not the case.

I am disappointed in some members of the media for their lack of coverage on campaign finance issues. Responsible members of the media have a responsibility to shine a light on what is happening with Rauner's appointees at the State Board of Elections and the complaints that have been filed there. A report is due later out this week documenting this serious pattern of abuse. This is something the public deserves to know. "

###

Businessman and veteran TV personality William J. Kelly is a former statewide GOP candidate for Illinois comptroller and founder of RevDigital, an Emmy award-winning TV production company.

To arrange for comment or interview, contact Amy at (312) 768-8683 or revpublicrelations@gmail.com.