KELLY: Electing Rauner's Chief of Staff IL Party Chair Would Destroy GOP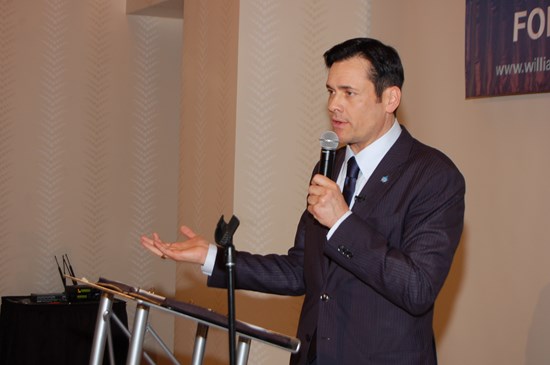 CHICAGO (November 14, 2020) - William J. Kelly, who has thrown his hat into the Illinois GOP party chairman's race, says that Richard Goldberg, former Chief of Staff to Bruce Rauner and Sen. Mark Kirk, would destroy what's left of the Illinois GOP:
"Even after the historic voter fraud we've seen in this election, the GOP Establishment still cares more about getting along with Democrats, than building a real Republican Party," Kelly said. "Electing Bruce Rauner's Chief of Staff, Richard Goldberg, for the job as Illinois GOP chairman would destroy the party permanently. His selection would be another betrayal of the Republican base. For those party leaders with amnesia, Rauner made Illinois a sanctuary state for illegal immigrants and taxpayer-funded abortion the law of the land."
Kelly noted that Goldberg has failed to make any public statements in support of President Trump or the massive election fraud violations. "A day after the November 3rd election, Mr. Goldberg retweeted former President George Bush's congratulations to Joe Biden. That is not the kind of party leader we need," Kelly said.
Kelly says that as party leader, he will make reopening the state and fighting election fraud his top priority. "To survive as a state, we must stand up against Gov. Pritzker's tyranny and reopen the state. To survive as a party, we must fight against election fraud and restore our right to free and fair elections," Kelly said. "To do this, we need something we haven't had before; a Republican who will fight for the base of the party."
Kelly is an outspoken critic of Governor Pritzker and Mayor Lightfoot and a former candidate for Chicago Mayor against Rahm Emanuel. He is a native of Chicago's South Side and a current resident of Streeterville.
For updates, please visit www.williamjkelly.org