KELLY: Chicago's Irish face discrimination in Mayor Lightfoot's war on COVID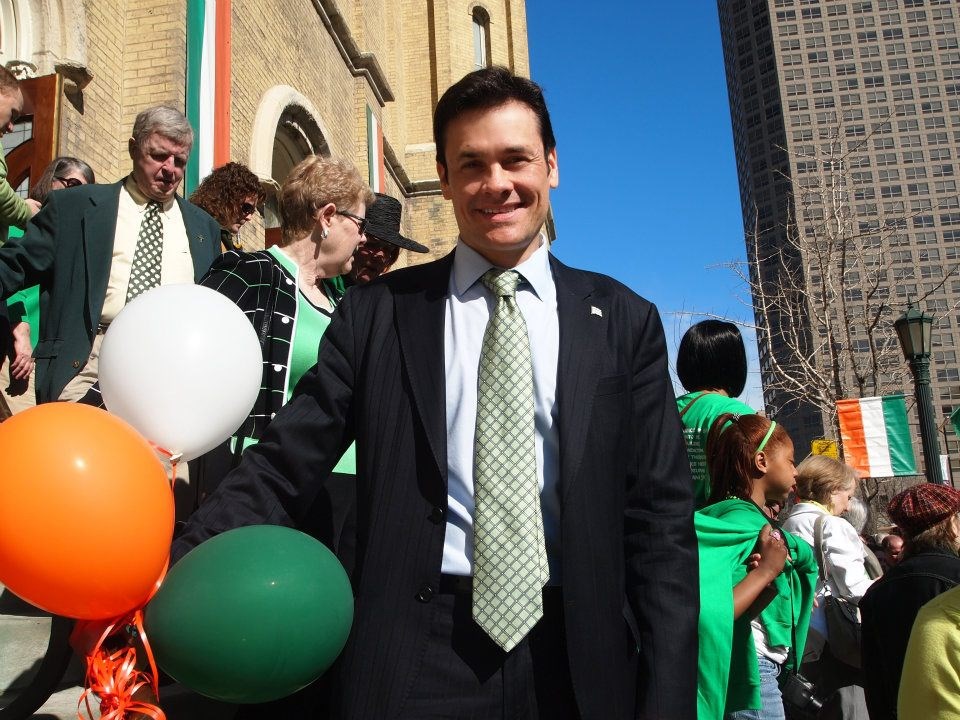 CHICAGO (March 10, 2021) - William J. Kelly, host of the "Citizen Kelly Show" and mayoral contender, says that the City of Chicago has not yet responded to his parade permit application for a peaceful St. Patrick's Day protest parade:
"It's the one-year anniversary of Mayor Lightfoot's COVID lockdowns in the City of Chicago and the 2nd year that St. Patrick's Day, an important holiday for Chicago's Irish communities, has been canceled. Yet Mayor Lightfoot has allowed and even celebrated mass protests and looting by Black Lives Matter," Kelly said. "This campaign of hate against Chicago's Irish communities must end."
Kelly says that, to date, the City of Chicago has failed to respond to his request for a permit for a "peaceful" St. Patrick's Day protest parade. The City of Chicago has already denied permits for organizers of the South side's annual St. Patrick's Day parades. Kelly says that Lightfoot also retaliated against Chicago's Irish in March 2020 after people were "caught" celebrating St. Patrick's Day despite her calls for social distancing, admonishing partiers for "engaging in very foolish conduct."
Kelly says that Mayor Lightfoot has also discriminated against other ethnic communities - including Chicago's Italian communities. In 2020, Mayor Lightfoot canceled Columbus Day and the statutes of Christopher Columbus were
illegally removed by Mayor Lightfoot
from Grant Park and Arrigo Park in 2020 and were never restored.
Kelly is an outspoken critic of Governor Pritzker and Mayor Lightfoot.
Kelly is a fourth-degree member of the Knights of Columbus and former grand knight of the Mother Cabrini Council. He is a former President of the Ancient Order of Hibernians, Chicago, Division 1, a native of Chicago's Southside, and a current resident of Streeterville.