Kelly: Busting the caps hurts Rahm, helps his challengers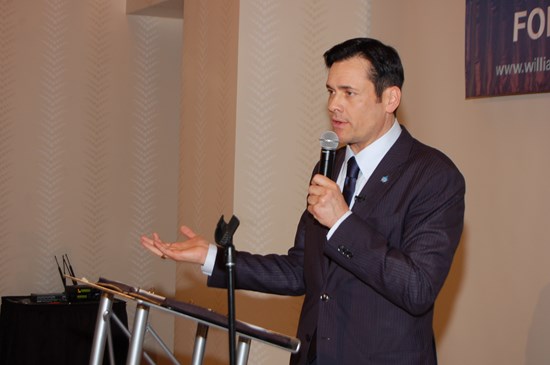 William J. Kelly has issued a statement in response to today's news about the caps being lifted in the Chicago mayor's race and inaccurate statements being made about his $100K contribution in 2014:
I'm proud of mayoral candidate Willie Wilson for busting the caps in the upcoming Chicago mayoral race to defeat Rahm Emanuel – just as I did in 2014.
Never have I seen the Chicago media react so violently to a candidate's contribution as they did in my campaign and misreport the impact. Other than Chicago Reader reporter Ben Joravsky, who has called me the unlikely hero of the 2015 mayoral race, I have yet to see the Illinois media express outrage at Rahm Emanuel's use of bundled contributions or contributions he reportedly received from executives who manage Chicago's pension funds or J.B. Pritzker or Governor Bruce Rauner's self-funding of their own campaigns in the millions of dollars.
Here's the real reason for the media's hysteria over my contribution: They are furious that an outsider reformer put a monkey wrench in this dirty insider political system — a system that enables insiders to routinely flout the law. The Chicago media wrongly assumed Emanuel and his $10 million war chest had the 2015 mayoral race in the bag. But, with the caps off, the mayor's opponents had the chance to raise unlimited donations and that's not what Rahm wanted. $100K is nothing to Rahm and he could have busted the caps himself but he didn't. With Rahm's poor 35 percent approval rating, Commissioner Jesus "Chuy" Garcia didn't have to match him dollar for dollar to win. Thanks to yours truly, Garcia raised more than enough to force Rahm Emanuel into a historic runoff election.
I hope Rahm's 2019 challengers will now have that same opportunity. Why? Because Rahm deserves a runoff and he deserves to lose.
The truth is the Chicago media want Rahm Emanuel to win and they don't want his challengers to raise any money. It was true in 2015 and it's true now.