Kelly blasts Rauner for making Illinois a sanctuary state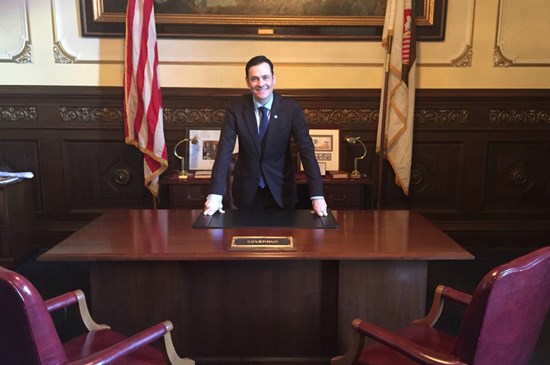 CHICAGO, IL, August 28, 2017 - William J .Kelly, who is Bruce Rauner's only opponent in the 2018 GOP primary for Illinois Governor, says that the Governor has betrayed Republican and working class voters by signing SB31, The Trust Act, that makes Illinois a sanctuary state for illegal immigrants.
With support from the Illinois Coalition for Immigrant and Refugee Rights, an open borders group, Governor Rauner signed the bill at 11:40AM CST this morning at Mi Tierra en la Villita in Chicago.
William J. Kelly has issued the following statement:
Today, Governor Rauner made Illinois a sanctuary state. He has turned the State of Illinois into Chicago, America's murder capital. This is a goal he shares with Mayor Rahm Emanuel, whom he endorsed for re-election in 2015. He has betrayed Republican voters. He has betrayed working class voters. He has betrayed Illinois and does not deserve re-election.
This is not the first time Governor Rauner has betrayed us. He betrayed pro-family voters on abortion. He betrayed us by raising taxes. He spends money Illinois doesn't have. He has plunged us deeper into debt while, at the same time, his own income has tripled since he became Governor. He even refuses to say President Trump's name in public unless he is attacking him.
By signing SB31, Governor Rauner has made Illinois a sanctuary for criminals, drug dealers, and gang members. I will Illinois a sanctuary for citizens.
For interview or comment, contact Amy Olson at 312-768-8683.
William J. Kelly is the host of the "The Citizen Kelly Show," which airs daily on AM 1590 WCGO in Chicago. In 2014, Kelly busted the campaign finance caps in the Chicago mayoral race, forcing Mayor Rahm Emanuel into a historic run-off election. He is the founder of RevDigital, an Emmy award-winning TV and documentary company. He is a contributor to the Daily Caller and a columnist for Newsmax. He is a native of Chicago's South Side.