Kelly: Blame the Democrats for Chicago racism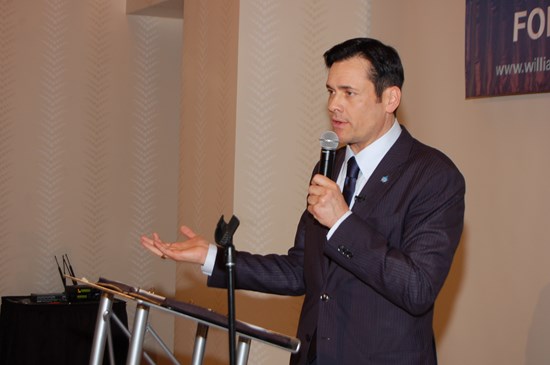 Statement by Republican William J. Kelly:
Under the leadership of Mayor Rahm Emanuel, the Democrats have made Chicago America's murder capital. This weekend, 12 people were killed and 75 shot - one of the most violent weekends on record. Most of these Chicago victims are black and most of the offenders are black. In his eight years in office, Rahm hasn't done a thing about this. That's real racism.
Democrats cry racism and point their fingers at Republicans but Republicans have nothing to do with Chicago institutions. Democrats control City Hall; they control the corrupt bureaucracy and its pay-to-play schemes. The Democrats control the Chicago Public Schools, and they, alone, own the CPS sexual abuse scandal involving hundreds of underage students. The Democrats control the newspapers, TV, and radio, which is why you don't hear about the CPS sex abuse scandal and why Rahm still has a chance of winning a third term- because the media says so.
Chicago works to the advantage of Rahm and his wealthy, privileged pals - not to the advantage of Chicago's working poor and middle class.
The Democrats control higher education - and for good reason - so they can impart progressive principles to the next generation and continue the cycle of stupidity that has turned Chicago into a wasteland.
America does not have a race problem. Chicago does not have a race problem. The Democrat Party has a race problem.