Kelly: Ask Rauner about his taxpayer grants to Planned Parenthood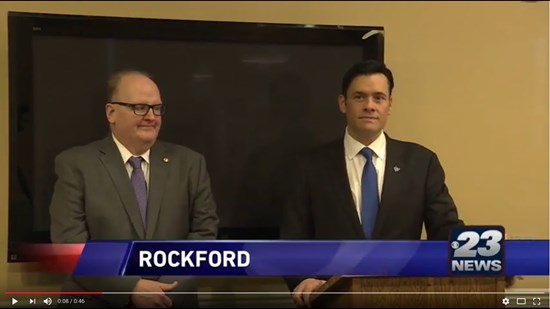 William J. Kelly, Republican candidate for Illinois Governor against Bruce Rauner, has issued the following statement:
Recently, a few conservative leaders have told us they are really, really mad at Bruce Rauner for signing a bill making taxpayer-funded abortion law. One of them, Rep. Jeanne Ives, also recently announced her last-minute campaign for Governor. I don't believe these people are really mad at Bruce Rauner and here's why.
In 2015, Bruce Rauner gave his Planned Parenthood friends $3.6 million in taxpayer grants and these conservatives said not one word. This was during the budget impasse. It gets worse. In 2016. Rauner signed a bill forcing doctors and crisis pregnancy centers to promote abortion. Again, these conservative leaders - Ives, included - was still happily riding the Rauner gravy train. Her campaign is run by the very people who have profited from Rauner the most. You should be asking why.
For background, read My 2016 column at American Spectator.
Illinois families and principled conservative voters deserve better than more hypocrisy and lies from these false leaders. They deserve true leadership.
Please support my campaign at williamjkelly.org today.