KELLY: 2021 is the Year Americans Take Their Country Back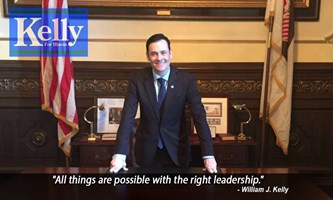 Normally, I express how incredibly thankful I am and my optimism for the coming new year. But this year is very different.
In 2020, the most corrupt and incompetent politicians in the world used a virus with a 99.8% recovery rate to destroy our economy, our schools, churches, and freedom. They used this virus to turn a blind eye to looting, shooting, and murder. To transform the way we conduct local, state, and national elections. And now I hear these same politicians say that if we just "trust them" they will try and get us "back to normal." I am not interested in how they plan to get us back to normal. I am interested in taking our freedom back from these corrupt elites and I'm confident that if we all work together we can accomplish this.
Happy New Year and God Bless you!