Home
❭
News
❭ FOX NEWS: Tucker Carlson interviews William J. Kelly about his lawsuit against Mayor Lightfoot
FOX NEWS: Tucker Carlson interviews William J. Kelly about his lawsuit against Mayor Lightfoot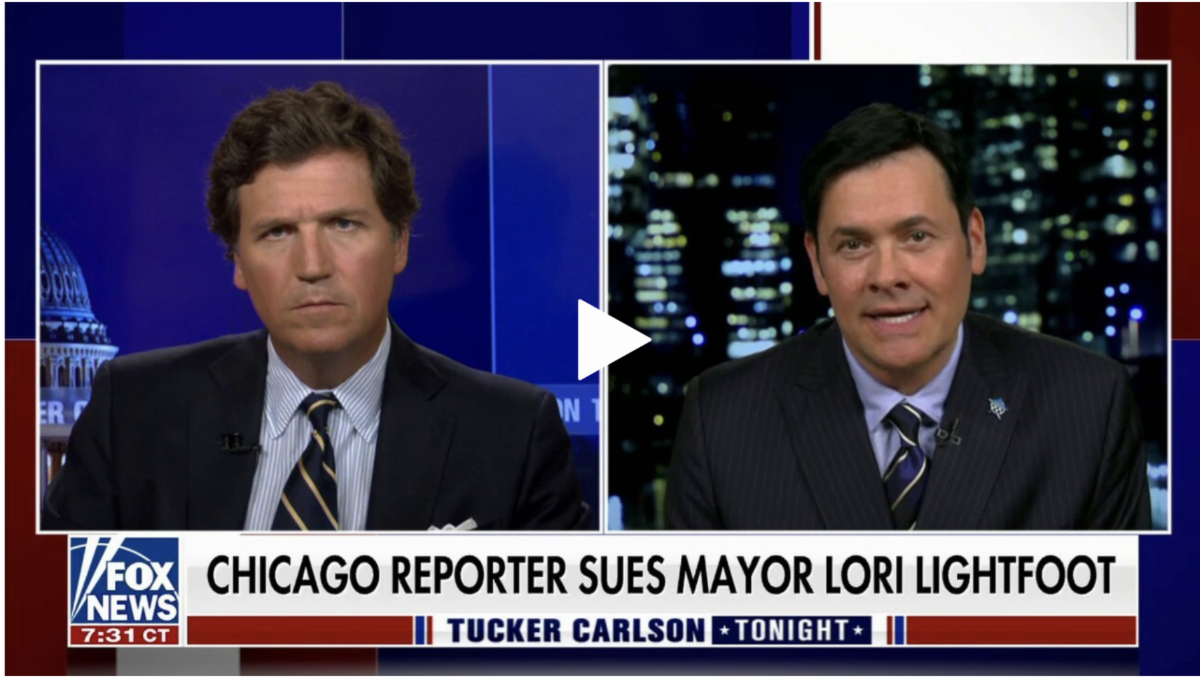 A Chicago reporter who filed a federal lawsuit against Democratic Mayor Lori Lightfoot for revoking his press credentials accused the city of trying to silence him after a series of contentious exchanges with the mayor's office where he repeatedly questioned her "failures in performance."
The suit, filed by journalist William J. Kelly in the U.S. District Court for the Northern District of Illinois in late August, alleges Lightfoot and Chicago Police Department Superintendent David Brown violated his First Amendment and Fourteenth Amendment rights, saying, "They have done this for the most cynical and contemptible reason that can be imagined, to prevent Lightfoot from being questioned about their failures in the performance of the public offices they currently occupy."
In an interview on "Tucker Carlson Tonight" Wednesday, Kelly called the suit "a textbook First Amendment case."
"Unfortunately, the textbook is from Venezuela," he added.
"I believe that journalism is extremely important," Kelly told Tucker Carlson. "I've had a media credential in Chicago for over 10 years. Emmy award-winning. Print, radio, and TV, but Mayor Lightfoot is the least transparent mayor in our city's history, and sadly, for better or for worse, the reason my questions were so effective, is because I was asking the questions that real Chicagoans wanted to hear. But they were hurting her re-election campaign so she canceled by media credential."
"I think the real scandal here is that Mayor Lightfoot has 80-plus security guards that are assigned to protect her from me asking real questions during a re-election campaign at the time when the Chicago police are down 1,500 officers, crime is out of control, there's a record low arrests and a spike in police suicides," Kelly said.