Flashback: Kelly: Why I'm Not Drinking the Rauner Kool-Aid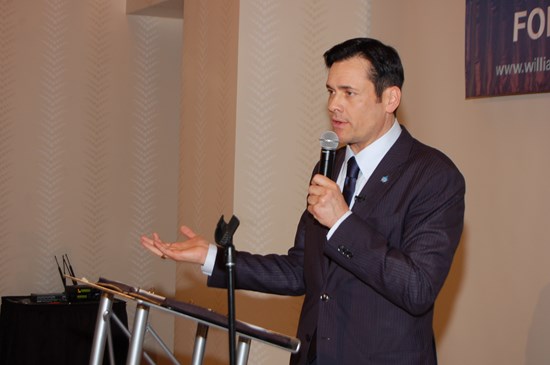 William J. Kelly, Republican candidate for Governor against Bruce Rauner, has released this statement:
I sounded the alarm on Bruce Rauner's left-wing history as early as 2012 when Jeanne Ives and the people who are running her campaign were taking Rauner's money and helping him take-over the Illinois GOP.
In my flashback column at Chicago Tribune from 2014, I wrote this:
Over the past few days, Republican gubernatorial candidate Bruce Rauner's numerous paid supporters have come out on social media to shriek, attack, rage, and castigate those Independent, Republican, and Democrat voters who have not yet partaken of the 'Rauner Kool-Aid.'

They demand: Drink it!

Nope, I won't drink the Kool-Aid.

With disgust, I've read the reports about Bruce Rauner and the Illinois Republican Party sending gun-toting private investigators to intimidate the Libertarian Party's petition circulators and pressure them into signing false affidavits. Any criminal wrongdoing should be fully prosecuted.

The Libertarian Party's experience reminded me of my own "initiation" into Illinois politics.

Years ago, I decided to run for countywide office and my opponent - unbeknownst to me - was Gov. Jim Edgar's secretary son. My supporters and I gathered the necessary 10,000 signatures in frigid temperatures and were quite proud of each other by the time filing day came around.

A few days later, there was a knock at the door. My opponent was challenging my petitions. But it wasn't any petition challenge. My opponent had hired ex-sheriff deputies to scare little old ladies into signing false affidavits that said I had forged their names on my petitions. Intimidating little old ladies and charging a kid with perjury - it doesn't get any lower than that especially in a race that a Republican had no chance to win in the general election.
Well, we found those little old ladies and gathered letters from them recanting their false affidavits. The election commissioners laughed the complaint out the door and dropped the perjury charge. Mike Kasper - yes, that Mike Kasper - the election lawyer who filed the complaint, told me afterwards, "It was nothing personal."
The moral of the story is that I despise bully candidates and their thug tactics and I believe that is what Bruce Rauner is: a bully. He has all the tells.
You can read the full column here.
If you want a different outcome then you need to elect real leaders who had values and the principles when it mattered. Please share this link and support my campaign at williamjkelly.org