Conservative Kelly Replaces Rauner at Annual Southwest Republican Family Picnic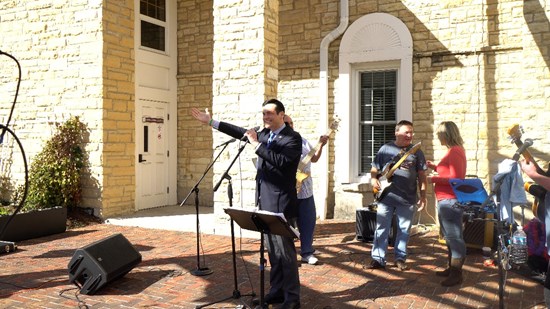 After his vote on HB40 which mandates taxpayer-funded abortions in Illinois, Bruce Rauner was publicly disinvited from the Annual Southwest Republican Family Picnic by Cook County Commissioner Sean Morrison Saturday. The event was sponsored by the Palos Park GOP.
In Rauner's place, Rauner's conservative opponent in the Republican primary, William J. Kelly, took his place.
"I took pro-sanctuary state, pro-taxpayer-funded abortion traitor Bruce Rauner's place at the Southwest Republican picnic and I will take his place across Illinois, including the Illinois Governor's office," Kelly said. Our pro-sanctuary state, pro-abortion Governor was too cowardly to face this Republican crowd."
Kelly stole the show when he mocked the failed Republican Governor with this funny version of "Hound Dog," singing "Rauner ain't no friend of mine."
"Everybody at the picnic told me they were voting for me and if Rauner had showed himself, he would have been booed out of the park. They're right." Kelly added.
Kelly announced his campaign for Governor in May, when GOP leaders were silent on Rauner. Kelly has publicly opposed Rauner's taxpayer-funding of Planned Parenthood, his bill forcing Christian doctors to promote abortion, his sanctuary state bill, and HB40.