Kelly mocks Beto, changes name to Memo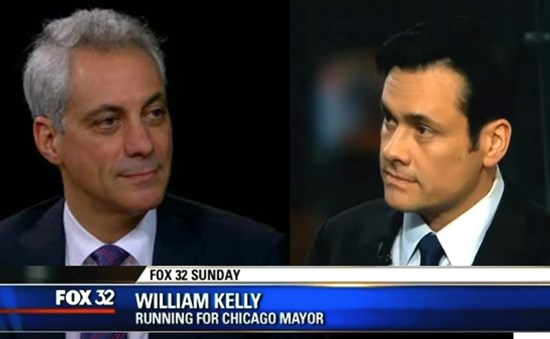 CHICAGO IL, November 23, 2018 -
Republican William
J. Kelly says he is officially changing his name to "Memo," the Spanish short form for Guillermo or William - his
given name. "I've been called 'Memo' since grade school," claims the fourth generation Irish-Swede. "It was all over my notebooks."
Kelly, who is running for Chicago Mayor,
cites Democrat Beto O'Rourke
, another fourth-generation Irishman, as the inspiration for the change.
"This Texas Congressman, Robert Francis O'Rourke. You know what he has that I don't have - other than the DUI and burglary arrest? A nickname!" says Kelly. "So that's what I need."
O'Rourke, despite his Irish heritage and Spanish nickname, represents the heavily Hispanic 16th congressional district. He is being touted as a leading Democrat candidate for President in 2020, despite his recent loss to Sen. Ted Cruz.
###
William J. Kelly is an Emmy award-winning producer and the host

of

"The Citizen Kelly Show" on AM 1590 WCGO.

He is the founder of RevDigital, an award-winning TV and new media production company based in Chicago. Kelly is a frequent contributor to the Daily Caller, Newsmax, and the Washington Times.