News
Monday, March 19, 2018 3:22 PM
Citizen Kelly Breaks Silence on Il Gov's Race, Replaces Beck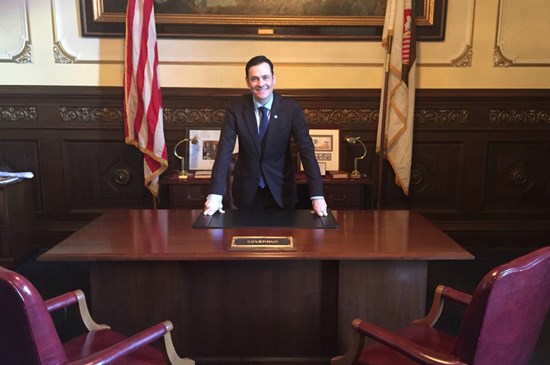 Chicago, Illinois -
On the heels on the March 20th primary in Illinois, Citizen Kelly is back on the air at AM 1590 WCGO and, this time, he's not holding back on the Illinois Governor's race.

The Citizen Kelly Show airs on AM 1590 WCGO weekdays from 10 pm to midnight beginning Monday, March 19th.
"I stepped aside for Jeanne Ives to give her a clear shot at Bruce Rauner in the Republican primary with the intention that I would run as an independent in the General Election. I've kept quiet about the race until now but I cannot be quiet any longer."
Citizen Kelly, who supported Donald Trump in the Republican presidential primary, will replace Glenn Beck, a host who did everything he could to derail Trump during the 2016 presidential campaign. Is this payback?
William J. Kelly is an Emmy award-winning producer, media strategist, and commentator. Kelly began his career as a promotions coordinator at WLUP-FM, which signed off after 40 years of classic rock last week. He is the founder of RevDigital, an award-winning TV and new media production company based in Chicago. Kelly is a frequent contributor to the Daily Caller, Newsmax, and the Washington Times. For more information about the Citizen Kelly Show visit www.citizenkelly.com.
---
Wednesday, February 14, 2018 3:36 PM
Chicago, IL
- William J. Kelly, an independent candidate for Governor against Bruce Rauner, has issued the following statement about Republican Jeanne Ives' Thursday night fundraiser:
Rep. Jeanne Ives likes to say she will not "lie, cheat or steal or tolerate those who do" and, as a conservative, I've lived by those same principles. These principles are the reason why I opposed Bruce Rauner from the beginning. It is also why I spoke out against his sanctuary state and abortion legislation before he signed those controversial bills - not months after. This is permanent damage that cannot be undone.
I'm also heartened to see Rep. Jeanne Ives stand up for victims of sexual harassment in Speaker Madigan's office, as she did in a press release, but she must do much more to prove she is sincere and the time to do that is right now.
Rep. Ives is having a fundraiser Thursday night and Dan Proft, a well-paid Rauner crony, is her speaker. How can she say she's concerned about #MeToo while ignoring Proft's history of attacking the victims of Cicero president Larry Dominick?
Proft has publicly mocked a female police officer and other women who brought sexual harassment charges against Dominick. Proft's own words were these: "Miss Lujano wanted to be made a full-time police officer. This just shows the length of what people will go to [sexual harassment charges] when they don't get what they want." Cicero paid out a $675,000 and a $500,000 settlement to Dominick's victims, including Lujano, and many claimed they were threatened, blackmailed, groped, assaulted, and harassed.
If Ives believes Madigan should step down over the conduct of his aide, then she must immediately cancel Proft's speech at her Thursday event - just as she cancelled Bill Whittle at her February 1st event.
Ives says in her ads that Rauner has "betrayed Republicans" but Republicans who took millions of dollars from Rauner also betrayed us. They
lie, cheat, and steal
and Ives should have no tolerance for them. If Jeanne Ives is serious about what she says and I hope she is, she must publicly denounce the people who enabled Bruce Rauner and that means Dan Proft too.
###
---
Tuesday, December 26, 2017 6:13 AM
Kelly Responds to Chicago Reader's Attack on Mount Greenwood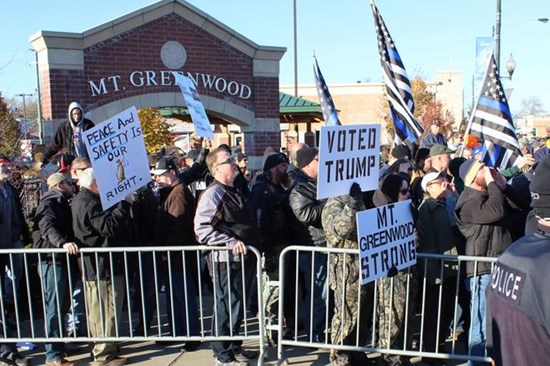 In a vile, mean-spirited ode to the holiday season, Chicago Reader has attacked an entire neighborhood in its piece, "Mount Greenwood is Chicago's Upside Down." According to the Reader's editor, Jake Malooley, Mount Greenwood is the lowest of the low. The worst of 246 neighborhoods in Chicago.
Chicago's worst neighborhood, claims Malooley, is the one that is least representative of the city—demographically, politically, culturally," and that means Mount Greenwood - home to thousands of Chicago police and firefighters.
Let's read between the lines: When the Chicago Reader says Mount Greenwood's "cultural differences" are "upside down" – it means the neighborhood's mostly Irish, German, and Polish heritage and traditions. It means if you respect law and order, as the residents of Mount Greenwood do, you must be bad and you must be erased, eliminated.
When Chicago Reader condemns Mount Greenwood's "political differences," it means if you voted for Donald Trump in 2016 or if you have ever voted Republican, you should be exiled from the City of Chicago, annexed by a neighboring suburb – if the staff of the Chicago Reader has anything to say about it.
What an oddly intolerant, bigoted article from the "open-minded" Chicago Reader. It's an attack on a neighborhood of Chicago police, firefighters and their families.
I know the 19th ward.

I was brought home as a baby on St. Patrick's Day to my family home in the 19th ward.

I know the people who live and raise their families there. They aren't just good people – they are great people. When you call 911, most of the time it's Mount Greenwood-residing police officers or firefighters that come to your rescue.

It's time for Chicago Reader to get its priorities straight. Since he was elected, Mayor Rahm Emanuel has done little to nothing to stop the bloodshed in Chicago's neighborhoods. It's worse than ever: citywide, Chicago has topped 669 homicides again this year...

Read the rest of the article at Chicago Now.
---
Monday, December 11, 2017 8:02 PM
Kelly: Rahm yuks it up with Colbert while Chicagoans die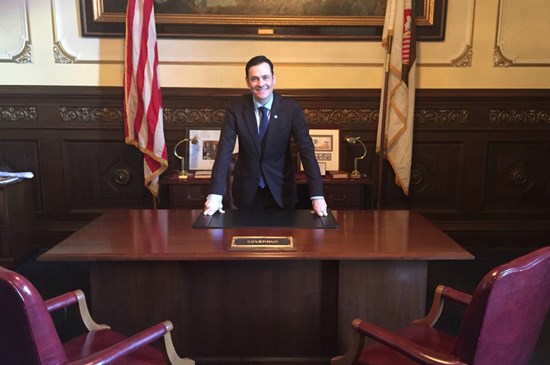 William J. Kelly, challenger to Governor Bruce Rauner, has released the following statement:
Anyone who has followed my political campaign, watched my TV show or listened to the Citizen Kelly Show knows I hate violent crime and criminals but what bothers me equally is the worthless response of our public officials. Today, another Chicago school student was gunned down bringing our murder rate up to 646 for the year so far and what is Rahm Emanuel's response? Rahm will be yukking it up with Stephen Colbert on the Late Show tonight! I will make Illinois safe again in 2018 and I will recruit an independent candidate for mayor to defeat Rahm in 2019.
---
Monday, December 4, 2017 10:10 AM
Kelly Announces Independent Bid for Governor Against Rauner
'We must break the Rauner Party,' says Kelly
CHICAGO, IL (December 4. 2017) William J. Kelly, challenger to Bruce Rauner, has released the following statement about his candidacy for Governor:
Four years ago, I sounded the alarm to Republicans that Bruce Rauner was not a real Republican. This was clear to me due to his contributions to Planned Parenthood, the ACLU, and his close business and personal relationship with Rahm Emanuel.
Sadly, Republican insiders dismissed my warnings and allowed Bruce Rauner to purchase the Illinois Republican Party lock, stock, and barrel. I said then that Rauner would be a disaster for the State of Illinois and the Illinois Republican Party and the last four years have proven me right. Instead, of apologizing to me and supporting my campaign for Governor, these same Republican insiders, who sold us out, have done everything in their power to keep me off the ballot.
Rauner's re-election campaign is being run right out of State GOP headquarters. In any other state, the state Republican Party has its own headquarters, staff and lists and they treat all Republican candidates equally. But not so in Illinois. For all practical purposes, the Illinois Republican Party is the Rauner Party.
I've seen this all before. In 2010, I learned my lesson when I ran statewide for Illinois comptroller. The Illinois GOP put a spoiler in race to split the primary, guaranteeing that I would come in second. Well, the Republican insiders at the Illinois Opportunity Project are up to the same old tricks again with a new spoiler candidate in 2018. I'm not playing their game anymore. Under these circumstances, only a fool would seek the Rauner Party nomination for Governor. But I don't want the Rauner Party nomination. I want to break the Rauner Party.
That is why today I am announcing that I am officially an independent candidate for Governor of the State of Illinois.
An independent candidate for Governor is exactly what Illinois needs right now. If we leave it to the Republican or Democrat nominee in 2018 we will end up with the same millionaires, billionaires, insiders, elites, and cronies. It's time for a Governor for the people. This is not a campaign to send a message. This is a campaign to bring Illinois together. This is a campaign to win. This is a campaign to make Illinois work again.
For questions or additional comments, contact Amy Olson 312-768-8683 or by email at williamjpkelly@gmail.com.