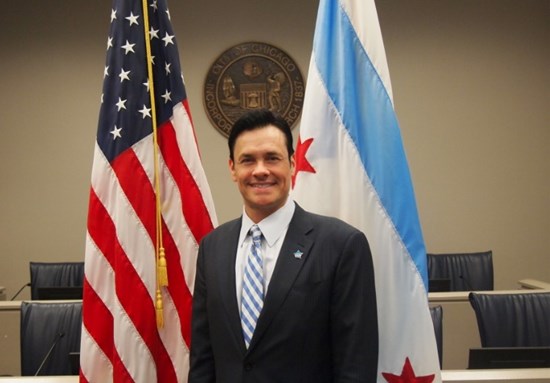 "LET'S MAKE IT CHICAGO AGAIN" - WILLIAM J. KELLY
A personal note from William J. Kelly:
Henry David Thoreau once said, "Nature abhors a vacuum." This is also true of politics especially in the City of Chicago - a city that some might call a force of nature. I call Chicago the only home I have ever known and the greatest city in the world. Which is why it pains me that the current vacuum of leadership in Chicago has been filled with headlines of the financial crisis, crime, and corruption. Today, I am stepping into the vacuum and I intend to fill it: first, with my unconditional love of the City of Chicago and second, with an unwavering faith in the real people of Chicago.
This endeavor is fraught with danger but, as we all know from studying the great history of our beloved Chicago, the greatest danger is to do nothing. Chicago is a real city and a real city deserves a real Mayor.
That's why I'm asking you to join our effort to term limit Rahm Emanuel. This is a binding referendum for the November 2018 ballot. We have more than half of the signatures we need to get the referendum on the ballot and we have less than eight weeks to get the remaining signatures. Together, we can do this. If passed, Rahm Emanuel will be unable to run for a third term in 2019 and the City of Chicago will have a new mayor!
Thank you, God bless you, and let's make it Chicago again!
Faithfully,

Call to Action
Gandhi once said, "Be the change you wish to see in the world." I'm asking you to join me to change the world today because, as we all know, as Chicago goes, so goes the state of Illinois and the nation.
So if you live in Chicago - and even if you don't - this is a call to action. I am calling on you to be that change. Download this petition today (you don't need to be a Chicago resident to do this), download the instructions, ask 10 friends in who live in Chicago to sign the petition, notarize it, and mail it to the address on the form.
DOWNLOAD THE PETITION AND INSTRUCTIONS HERE. Please ask 10 friends or family to sign the petition, have it notarized, and return it to the address listed on the petition.
INSTRUCTIONS FOR PETITION CIRCULATORS AND SIGNERS