Monday: Protest Rally Against Illinois' Sanctuary State Bill, Gov. Rauner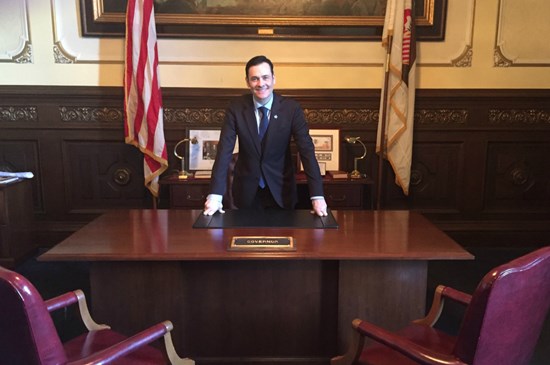 MEDIA ALERT:
"SPEAK OUT AGAINST SB31 SANCTUARY STATE BILL" RALLY DURING GOV. RAUNER'S APPEARANCE AT WTTW STUDIOS IN CHICAGO
MONDAY, AUGUST 14, 2017
6:30 PM
WTTW STUDIOS
5400 N. SAINT LOUIS
CHICAGO, ILLINOIS
WHAT: Families of loved ones killed or harmed by illegal immigrants and their supporters will rally at WTTW Studios in Chicago on Monday during Gov. Bruce Rauner's appearance on the PBS show, "Chicago Tonight."
On Friday, Rauner appeared on the Fox News program "Special Report with Bret Baier" refused to support President Trump or denounce SB 31, Illinois' controversial sanctuary state bill that is sitting on Rauner's desk to be signed. After the Fox News interview, social media exploded with criticism of Rauner's stonewalling on the issue– most notably from conservative commentator, Ann Coulter.
William J. Kelly, Rauner's GOP opponent in the 2018 governor's race, is one of the organizers of Monday's protest.
"Rauner's bizarre performance on Fox News is an indictment of the so-called Republican leaders who were paid to support Rauner in 2014," Kelly says. People, who saw the Fox News interview, could smell Rauner's dishonesty."
Kelly says that Rauner told Baier he would be happy to meet with the families harmed by criminal illegal aliens but – so far – has refused any meetings to date. "We're going to give him the opportunity on Monday to honor his promise and meet with these families and their supporters," Kelly says.
Participants are being asked to bring signs that veto SB 31 the Trust Act.
WHEN: Monday, August 14, 2017
6:30 PM
WHERE: 5400 N. St. Louis Avenue
Chicago, Illinois
CONTACT: By email at williamjpkelly@gmail.com