News
Thursday, June 1, 2017 9:45 AM
Kelly: Gov. Rauner has failed Illinois taxpayers again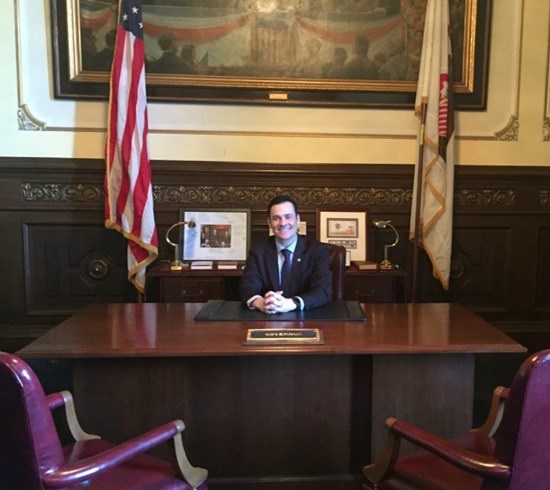 Statement from William J. Kelly: Rauner is costing taxpayers millions of dollars
Gov. Rauner has once again failed Illinois with his failure to pass a budget. He promised taxpayers he would end waste, fraud, and abuse in state government and yet he has never used his line item veto once. He promised Republican voters he would run the state like a business – not out of business.
As a result, Illinois taxpayers will owe hundreds of millions of dollars in interest payments on the state's unpaid bills. Rauner has pledged to sign legislation to expand hate crime classifications, automatic voter registration, which raises voter fraud issues, and the Illinois Trust Act, a secret sanctuary state bill passed on Memorial Day. This is not what Gov. Rauner promised Illinois voters.
If Governor Rauner won't do his job, I will.
---
Tuesday, May 9, 2017 12:00 AM
Statement from William J. Kelly:
"Gov. Rauner refused to answer my questions on his lack of support for Pres. Trump, Illinois' new Sanctuary State legislation and whether he supports it. He also refused to answer any questions about the warehousing scandal with Frank Vala, the man he appointed to lead the Board of Procurement. If Gov. Rauner isn't going to answer my questions as a reporter, I will have to take my questions to a different arena."
---
Friday, May 5, 2017 12:00 AM
I called this one back in 2014.
On Friday, Gov. Rauner called out his Democrat rival J.B. Pritzker and his inherited wealth and claimed he had earned every penny of his millions.
Read my original column in the American Spectator on Gov. Rauner's history of corrupt insider deals and crony politics.
---
Thursday, May 4, 2017 12:00 AM
A Mexican national with a criminal history has been charged with the rape and strangulation death of young Tiffany Thrasher of Schaumburg, Illinois.
---
Thursday, May 4, 2017 12:00 AM
As President Donald Trump was celebrating the House win in the White House Rose Garden, Rauner said in a statement, "The bill that passed in the U.S. House today continues to be of deep concern to our administration.